Biography
Born in 2000, Ayush started learning sitar with Shri Chandranath Bhattacharya at the age of 5. Currently he trains under illustrious Guru Pandit Sanjoy Bandopadhyay. Ayush Ghosh has garnered significant success in the field of Classical Music at an early age. In October 2007, at a public performance in Singapore and to Indian media thereafter, Ayush has been regarded as an exceptional talent beyond his age and was proclaimed a "Child Prodigy". Recognized as an outstanding musician by Asian and Western maestros, Ayush is regarded as the youngest professional sitar player in the world. The virtuosity and creativity exhibited in his performances have earned him rave reviews with media and music organizations globally.
Ayush is the recipient of numerous accolades, most notably, Compelling Calgarian 2018 by Calgary Herald, the Immigrants of Distinction Award 2017 and the Youth of Distinction Award for Arts and Culture 2014. Ayush has made a positive impact on the Canadian music scene with numerous notable solo recitals which includes ProArts World Music Series sponsored by the Harry & Martha Cohen Foundation, Studio Bell Inauguration (National Music Centre), Indian Music Festival, Calgary Stampede, Calgary International Children's Festival, Eckhardt Gramatte Hall, Boyce Theatre, Thunder Bay Music Festival and a private recital for His Holiness The Dalai Lama.
Through his performances, lecture demonstrations and media interviews, Ayush continues to inspire youth to embrace classical music. He firmly believes that music has the power to unite people and bring peace & harmony during times of strife. He has performed to raise funds for the Fort McMurray wildfire evacuees, post-tragedy Humboldt community support and offered renditions for seniors at the Revera.
His allure and passion for Indian Classical Music compelled Ayush to establish the "Academy of Indian Classical Music" in Calgary in 2015. Globally, Ayush is involved as an advisory member of "Sangeet Piyasi", a non-profit music organization based in India. A true student of his craft, Ayush has dedicated time and energy studying Western Classical music for the past six years. He played the "First Trumpet" as Section Leader in his high school band and has performed at the Canadian Rocky Mountain Festival in Banff, and various concerts in Calgary, Edmonton and Red Deer. Having gained an appreciation of Western Classical music, Ayush presented a rendition merging Indian and Western Classical incorporating Sitar & Jazz, eloquently bringing together both genres of music. 2018 marked the release of his first professional album Bridging Borders, a masterpiece with obvious and deliberate western influences.
Ayush is a global success and Canada's ambassador of Culture and Diversity.

-Immigrant Services Calgary
Gurus
Pandit Sanjoy Bandopadhyay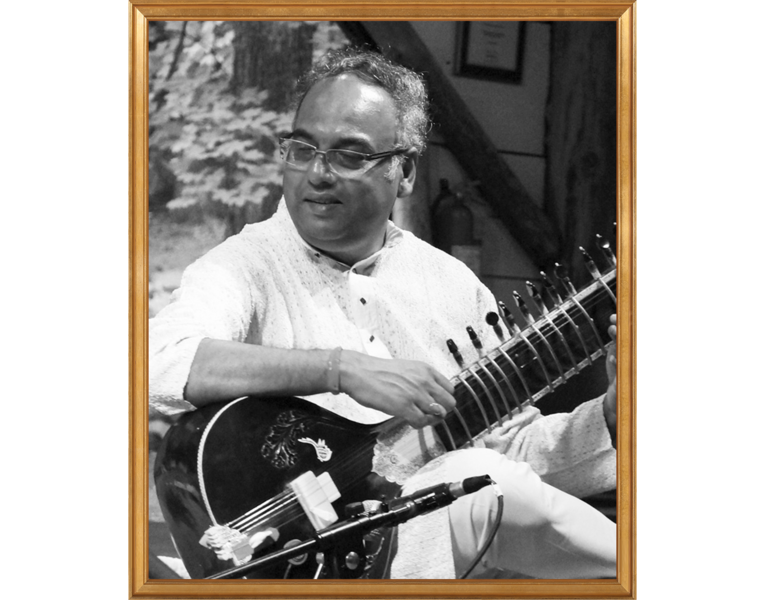 Pandit Sanjoy Bandopadhyay is an eminent name in the musical art of Sitar. An internationally acclaimed artist, he is especially known for his exceptional spontaneity in musical expressions.
Pandit Sanjoy Bandopadhyay acquired the majority of his training under the guidance of Pandit Radhika Mohan Maitra and Pandit Bimalendu Mukherjee. His recitals expose audiences to a unique confluence of music from three different schools Senia-Shahjehanpur, Imdadkhani, and Rampur-Senia.
Pandit Bandopadhyay is a 'paramount' artist at All India Radio and is credited with several audio & video CDs enjoyed by a global fan base. Pandit Bandopadhyay is the Ustad Alauddin Khan Professor of Instrumental Music at Rabindra Bharati University, India. He has also served as 'Artist in Residence' at University of Chicago as well as University of Colorado, USA.
Shri Chandranath Bhattacharya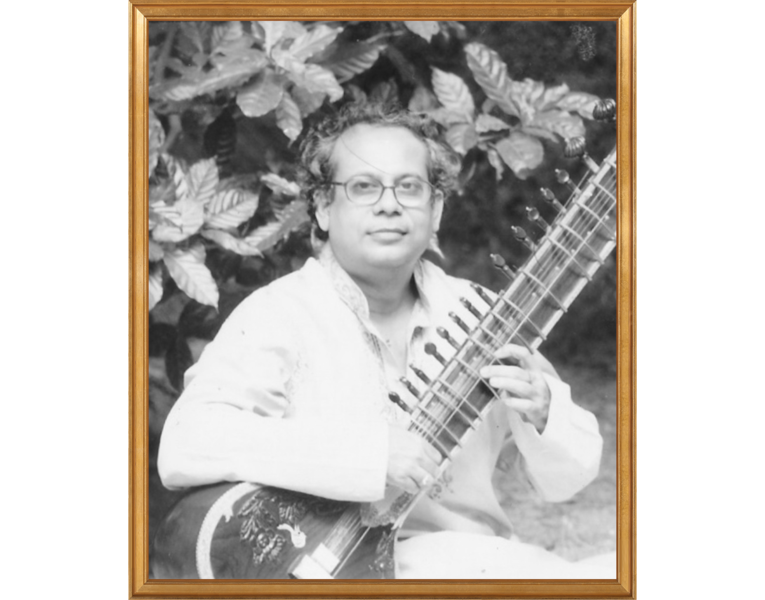 In the world of sitar, Shri Chandranath Bhattacharya is a well known name and is the disciple of Padmabhusan Pandit Debu Chowdhury of Senia Jaipur Gharana.
Shri Chandranath Bhattacharya has peformed across Asia, UK and North America and is a regular artist at All India Radio. He holds a Masters in Music from the University of Delhi, India and is the 1999 winner of the prestigious Ustad Mustaq Ali Khan Memorial Gold Medal. At the present time, Shri Bhattacharya is the Director at the Centre for Indian Music & Arts (CIMA) in Singapore.