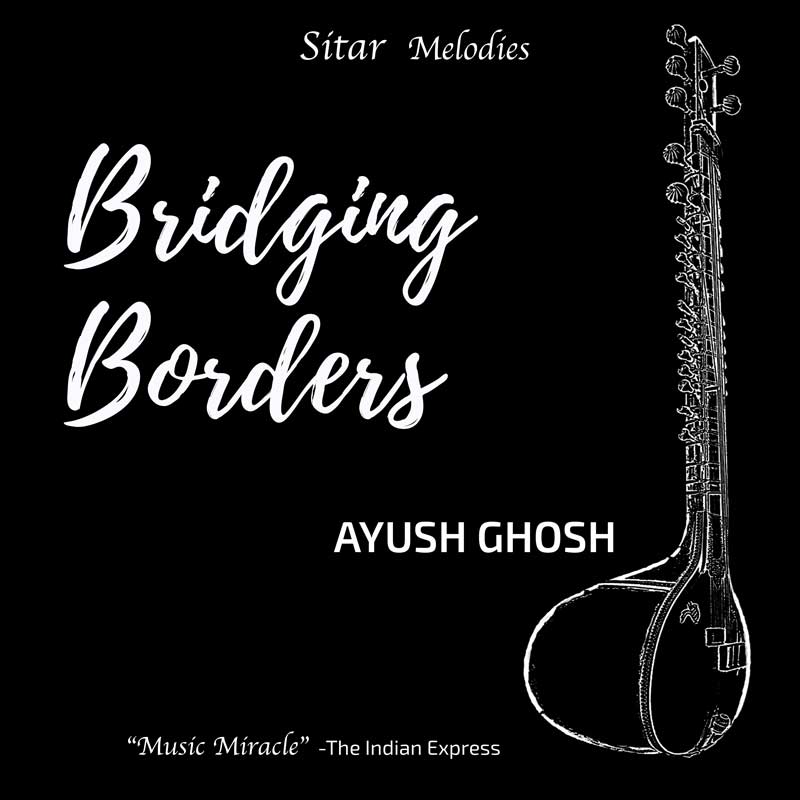 Bridging Borders
An offering of love and hope
Sitar: Ayush Ghosh
Tabla: Pandit Samar Saha
Tabla: Ustad Sukhvinder Singh Pinky
Tabla: Pandit Dilip Mukherjee
Release Date: March 20, 2018
www.ayushsitar.com
A Note From The Artist
An Evening in Benaras, aspires to bridge the divide between cultures, reminiscent of an ancient city in India ... the sounds of rich music & history emanating from its core. Mystical harmonies of the sacred river Ganges, prevalent chiming of temple bells and chanting of prayers epitomize life in this vibrant city.
The emotional volatility expressed in Realizations questions social divide and seeks to heal the soul and inspire a path forward.
The intricacy of Tears Within composed on the foundations of a despondent state of mind, arising from political unrest, intolerance, resentment and instability threatening the aspiration of a utopian society.
New Beginnings seeks to wash away pain and suffering from the human psyche and offers to cleanse the spirit and rejuvenate life.
Awakening depicts the release of repressed emotions, invoking a sense of hope and harmony for a united world.
Wanderlust captures the spirit of freedom beyond borders and depicts infinite joy and the essence of a serene life that is entitled to be cherished without encumbrance.